We provide the annotations (iris location) of 5 iris databases:
BERC Mobile-iris – 500 images
CASIA-IrisV3 Interval – 2639 images
MobBIO Fake – 1600 images
IIIT-Delhi Contact Lens Iris – 6570 images
MICHE-I – 3191 images
We define the iris location task as the determination of the smallest squared bounding box that encompasses the entire region of the iris. The figure below provides some samples of these annotations.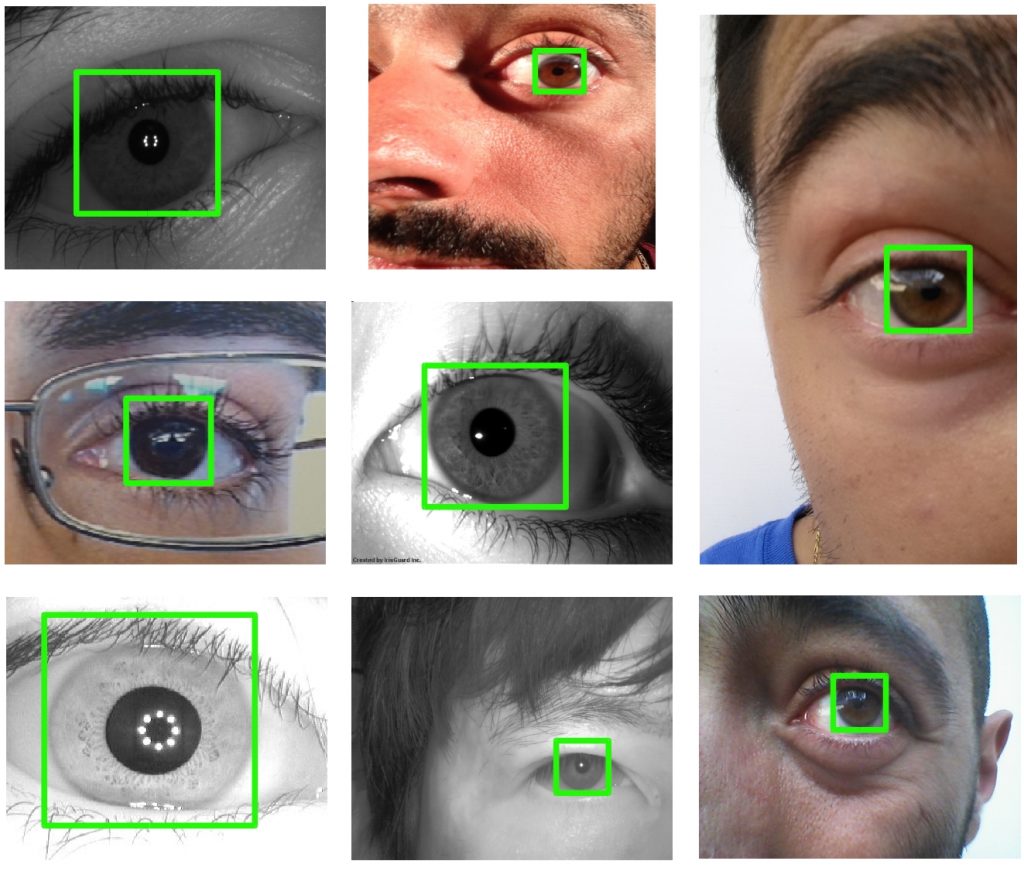 How to obtain the Annotations
The annotations are released for academic research only and are free to researchers from educational or research institutes for non-commercial purposes.
Please click here to download the annotations.
References
If you use the annotations in your research please cite our paper [accepted for presentation at the IJCNN 2018]:
E. Severo, R. Laroca, C. S. Bezerra, L. A. Zanlorensi, D. Weingaertner, G. Moreira, D. Menotti, "A Benchmark for Iris Location and a Deep Learning Detector Evaluation" in 2018 International Joint Conference on Neural Networks (IJCNN), July 2018, pp. 1–7. [IEEE Xplore] [PDF] [BibTeX] [Presentation]
Contact
Please contact Evair Severo (evairsevero@gmail.com) for any questions or comments.