The Forest Species Database – Macroscopic (FSD-M) is composed of 2,942 macroscopic images from 41 different forest species of the Brazilian flora. The database was collected using a Sony DSC T20 with the macro function activated. The resulting images are then saved in JPG format with no compression and a resolution of 3264 × 2448 pixels.The figure below provides some samples of the database.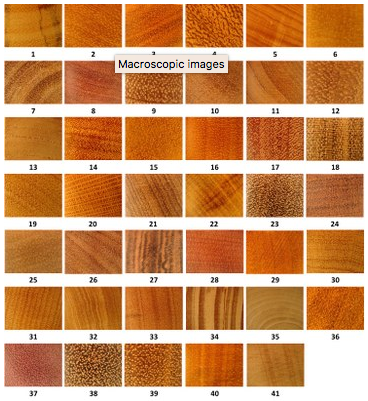 How to obtain access to the images
The FSD-M Database may be used for non-commercial research provided you acknowledge the source of the image by citing the following paper in publications about your research:
Compressed files:
---

This database is licensed under a Creative Commons Attribution 4.0 International License.